Humans are not going to stop falling sick anytime soon. Being a nurse, you know it. Well, what you must also know is the importance of gaining international exposure for nurses. To put in practice, the global best techniques of enhancing patient care, you must educate and evolve yourself. To do so, Canada is one of the few countries that offer the right blend of theoretical and practical learning for Internationally Educated Nurses (IENs). To study nursing in Canada, you must have these 3Ws in place and make sure your application to the respective college is submitted early.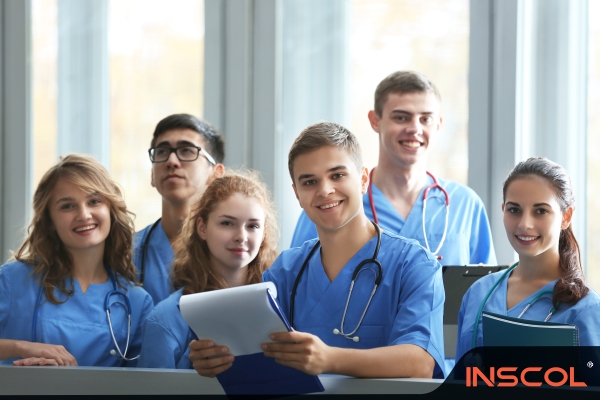 What is counted as "Early?"
Usually, colleges in Canada offer 3 intakes every year in the months of January, May and September. Each of these intakes have specific cut-off dates by which the admission process should be completed and closed. The admission process starts six to eight months before an intake and closes usually three to four months in advance for every intake. Applying early to study nursing in Canada is also important because the handful of leading colleges in Canada receive multiple applications and the ones that are accurate and on-time are given priority. Hence, when you read "Apply Early" it means you must apply six to eight months in advance to get your application processed on time.
Where to Study Nursing in Canada?
The thought of studying nursing in Canada is a common one amongst all the international nursing graduates. To proceed further with this thought, you must decide where do you want to study in Canada and for which intake should you apply.
Most of the students choose Toronto as their prime location. Studying nursing programs in Toronto is a feasible choice for Internationally Educated Nurses (IENs) because the city has a huge population of international students hailing from different cultures and backgrounds. Popular amongst the millennials, Toronto has trusted colleges and universities offering reliable nursing programs for international students. The fact that the province needs more number of RNs and RPNs in the nursing workforce assures there's plenty of room for young nursing graduates.
Once you plan to study nursing programs in Toronto, be prepared to undergo a transformation personally and professionally. Being surrounded by multicultural people can be an enrichening experience in various manners. From learning new patient care techniques to shaping new cultural perspectives, studying nursing programs in Toronto can be life changing for you.
Why Apply Early for Studying Nursing in Canada?
When you're planning to study abroad, you'll come across various researched conclusions suggesting 'best' ways to secure an admission in your dream college. Well, what actually gets you started is a disciplined approach towards planning your future. So many of you aspire to study nursing in Canada yet only a few of the lot have made reasonable plans on achieving the target.
It is highly important to establish a road map leading you closer to the actual process. To begin with, you must be an early applicant to study nursing in Canada and avoid the queue of countless admission applications received by renowned colleges. Further, we have listed few more reasons suggesting why you should be one of the early applicants to study nursing in Canada.
1. Reduced last minute stress
Studying nursing in Canada is a popular option for most of the young international graduates. The difference arises when you act upon it, let alone entertain the thought of being in Canada.
Being an early applicant helps you stay organized and at peace, knowing that your admission application has been received by the college, on time and within the deadline.
2. Planned Expenses
To study nursing in Canada, an important trait is to be proactive. This means that you must plan each and everything two steps ahead than everyone else. Say, if you apply early to study a nursing program in Canada, you can get an early confirmation making way for a better management of your expenses to be. Common expenses include airfare, living and food expenses. The sooner you plan, the less expensive it gets.
3. Choice of College
Working well in advance on your application gives you sufficient time to explore the option of colleges. Depending upon your preferences, you must keep your college options ready, apply to each of those and then take a final call. This way, you get plenty of time to see where you got selected and then which option of those do you want to select.
4. Choice of program
"I ended up planning too much which is why it did not work out for me", said no one ever. Nurses, if you've been waiting all this time to advance your skills in a nursing specialization of your choice, then don't forget the time is yours to follow.
Applying early has its many benefits as we've mentioned above but what tops the charts is that you get to choose your program. By submitting your application well in advance, there are high chances that you get an admission in the program of your liking.
Things to Know Before Submitting Your Application
When you're finally prepared to act upon your decision of studying nursing in Canada, you can add the below mentioned things to your to-do list and then act upon it. Every college will have a different set pattern of assessing the eligibility of the applications. So, one must ensure to check if any of these are required and fit the bill in your case or not.
1. Carefully read the instructions
Most of the colleges in Canada have distinguished procedures for accepting applications from international students. Hence, when planning to study nursing in Canada, be sure to understand the process and then proceed further.
2. Check admission requirements
You must read very specifically about the admission requirements of the college you wish to apply for. This is one area of the application process, students pay less attention to. This can even result in rejection of applications. So, always check if you match the required skill set and education level to be studying nursing in Canada.
3. Proof read your application
When you're submitting your application to study nursing in Canada, spell-check alone doesn't suffice. You must proof-read. It is real to type "saw" when you meant to write "was" and computer can easily ignore the mistake considering you spelled the word right. So, don't forget to proof-read and get a second opinion by making someone else also read your application.
4. Don't miss the deadline
Last moment submissions can make room for unwanted errors and omissions. You definitely don't want to miss out on an opportunity just because of some messed up paperwork. So, plan in advance, act upon it and improve your chances of studying best suitable nursing programs in Canada.