Mental wellness is one of the most significant aspects responsible for a happy, successful and purposeful society. The Canadian health care system offers considerably high importance to the mental health of people by assisting and empowering them to live a meaningful life. Multiple frameworks are put forth by the Mental Health Commission of Canada with detailed mental health strategies and goals that showcase Canada's aspirations of achieving optimal mental health for its citizens.
Canadian nurses constitute a share of the largest health care workers in the country and play a crucial role in assisting the Canadian health care system to achieve the goal of ensuring optimal mental wellness for citizens. There are specialized nursing courses in Canada that are aimed at teaching nursing aspirants how to heal mental health patients.
The postgraduate nursing program in Canada such as Community Mental Health Multidiscipline at Niagara College enables nursing aspirants to explore present-day problems and trends in reference to mental health. It also introduces aspirants to various interdisciplinary nursing best practices while allowing them to master in providing optimal care to patients.
In addition to offering the nursing aspirants with an opportunity to make a difference for the better, the completion of mental health nursing courses in Canada presents the aspirants with a multitude of career options and numerous benefits that bring holistic development.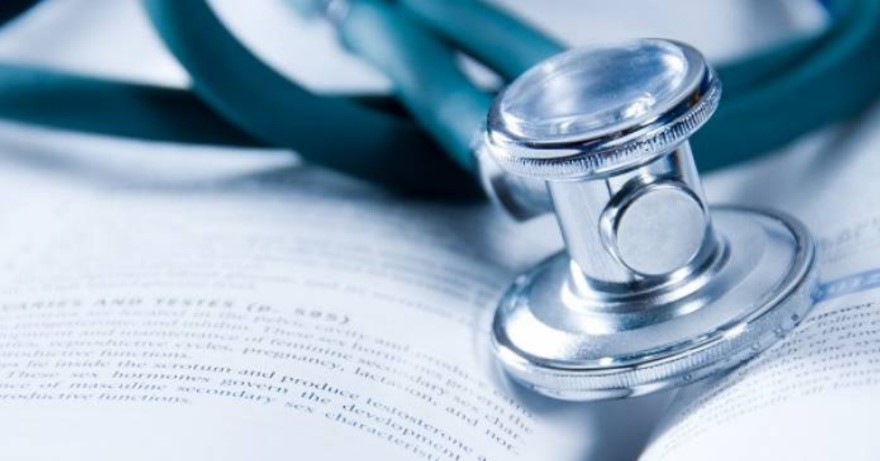 In this blog, we will look at the most important 7 reasons to study mental health nursing career courses in Canada.
SUCCESSFUL THERAPEUTIC NURSING CAREER:
Enrolling in a mental health
postgraduate nursing program in Canada
can prepare a nursing aspirant to provide expert mental health services to an individual, family, groups or communities. The course trains you with the requisite knowledge and skills that are required to build a therapeutic relationship with the patient while offering a range of counseling, rehab and crisis intervention services.
It is one of the best career options for nursing professionals who are empathetic or even for the ones who are good at communicating with others. In case you have been considering going with the mental health nursing specialty in Canada then you must know that your chances of making a successful therapeutic nursing career are high.
After the successful completion of this nursing course in Canada, you will be qualified enough to offer specialized, competent, personalized and highly professional therapeutic care to your patients. Not just this, you will also be able to successfully carry out holistic and collaborative mental health assessment of the patients with the assistance of diagnostic and monitoring functions.
CONDUCTING IMPORTANT NURSING INTERVENTIONS:
Mental health care nursing courses in Canada train you to provide care to people who are going through extreme anxiety, psychotic or mood disorders, addictions, dementia, Alzheimer's, etc. Although the roles and responsibilities of a mental health nurse may vary according to multiple factors such as level of education, previous experience, work setting, etc, the conducting of some important nursing interventions remains the same.
These nursing interventions include interviewing and assessing new patients, developing and evaluating treatment plans, offering counseling services, giving medications, etc. amongst many others. In addition, graduating from a mental nursing course in Canada also helps the nursing professionals to administer psychotherapy, lead some of the recreational and therapeutic activities and implement emergency interventions as needed.
All in all, becoming a mental health nurse helps to gain a wide range of expertise since the professionals get to liaise with and support other members of a care team including psychiatrists, pharmacists along with managing multiple health care duties aimed at improving the health of mental health patients.
MULTIPLE EMPLOYMENT OPPORTUNITIES:
postgraduate nursing program in Canada
will open the nursing candidates to multiple potential career opportunities. Mental wellness is considered one of the most important aspects of leading a successful and happy life. Institutions, associations, government bodies, community settings, families, everyone realizes the importance of optimal mental health.
Since the psychiatric nursing professionals are trained to act as an advocate for anyone suffering from mental problems, therefore there is a massive demand for them in Canada. The scope of employment opportunities is pretty wide, which makes mental health nursing courses in Canada a widely chosen postgraduate degree option in the country.
Some of the most common employment settings for mental health nurses are working at hospitals, community health centres, non-profit organizations, mental health and addiction facilities, schools, correctional facilities, nursing, and long term care homes, etc. Depending on their interest and desire, nursing professionals can choose to work for whatever they like the best.
FINANCIALLY REWARDING CAREER:
A vital reason why it is fruitful to study mental health nursing courses in Canada is the fact that mental health nurses can expect to earn great wages while making a financially rewarding career. Furthermore, the Canadian government progressively makes an attempt to introduce career opportunities to the nurses.
Commonly, the salaries of the mental health nurses range from over $23.00 to $45.00 for an hour or higher across Canada. The national average is over $37.00 an hour; however, a difference can be most definitely experienced in these earnings based on the province or the region in which nurses work.
To quote a suitable example, the salary of mental health nurses in the Northern provinces such as Nunavut, etc, falls in the range of $38.00 to $72.00 per hour and sometimes even more than this. Places like Alberta, Ontario offer extremely higher-paying salaries to the nurses ranging from $34.00 to $86.00 per hour. In addition, mental health nurses working in places such as Banff, Jasper, Rocky Mountain, Athabasca, Grande Prairie, Peace River, are reported to have high-end wages of over $51.00 per hour.
ENCOURAGING JOB OUTLOOK ACROSS CANADA:
The overall job growth outlook for mental health nurses is extremely encouraging across Canada. Almost every province and territory has and predicts a developing growth for psychiatric nurses. An important factor behind this outlook is that there is a massive need for nursing healthcare professionals throughout Canada.
Also, since many nursing practitioners are retiring, there is a high demand for younger nursing professionals to graduate as a mental health care nurse. An ongoing and a predicted shortfall of nurses in the country is the reason why this is a perfect time to work for a successful nursing career.
Due to the fact that there is a considerably high demand for nurses in Canada, the nursing profession as such has a low unemployment rate as compared to other professions. This also means that attaining quick success as a nurse is rather approachable.
BECOMING A REGISTERED NURSE:
Nursing professionals increasingly wonder about the process to become an RPN or an RN. There is a common misconception that attaining a certificate or a degree allows becoming a registered psychiatric nurse. Although, acquiring certifications or a suitable degree certainly adds on to the credentials of a nurse and is extremely important in being a registered nurse but there is more involved.
Attaining a mental health nursing course certification, completing a diploma or enrolling for a postgraduate nursing program in Canada such as Community Mental Health Multidiscipline from Niagara College brings the nursing professionals a step closer to becoming a registered nurse.
The next step after earning the degree requires the professionals to get themselves registered by rightfully applying to the regulatory body of their respective province. The process of registration includes paying fees, passing an exam, completing a record check and presenting some documents, declarations, and disclosures.
Upon successful registration, the annual renewal of a license is needed along with an annual competence evaluation that ensures that skills of the nursing profession are at par. It must also be noted that becoming a registered nurse allows one to work in psychiatric nursing positions without any RPN designation in case the employment is done in a province that does not regulate the profession officially.
HOLISTIC NURSING CAREER DEVELOPMENT:
Deciding to study mental health nursing courses in Canada assists a nursing professional to experience a holistic nursing career development. It helps the nursing professionals to gain hands-on experience in recognizing and managing the swiftly transforming mental health situations in complete collaboration with the interdisciplinary team.
Through the course of completing this program, nursing professionals are made to learn various methods that help in facilitating healing learning requirements by building a therapeutic relationship with patients who are facing mental health challenges.
Additionally, studying the mental health nursing course also helps in learning how to ensure high-quality mental health care practices for patients falling within legal, ethical, cultural and social frameworks. Finally, nurses who manage to do well in this field also become eligible to participate in social and political activities that encourage the continuous quality improvement of mental health services across institutions, organizations, and communities.
CONCLUSION:
If not tended to at the right time, mental health problems can easily lead to financial, physical and personal losses. The compassionate care provided by mental health nurses, doctors, and other health care professionals helps the patients to follow a lifestyle that is aimed at living a purposeful and meaningful life.
Nurses are fortunate enough to train for a career that provides them with an opportunity to make a significant difference in the community. The nursing professionals can start building their expertise by enrolling in a suitable nursing course in Canada that fast tracks their growth to make an accomplished nursing career aimed at healing patients with mental illnesses.