It's an everyday news to see nurses moving abroad for higher studies and better career opportunities. It seems easy but is a very crucial decision. When you're planning to become an expat, your attention should be on multiple things. Here, we have a list of things to look into when making the big decision.
Choose a Suitable Country
Canada
This country has the most positive immigration policies in the world. Nurses with future settlement plans can easily study nursing in Canada and be a part of the healthcare force of the country. The education system here follows a progressive approach towards learning, as there is more emphasis on practical training rather than theoretical learning. One main benefit of studying a nursing course in Canada is that you have a range of specializations to choose from. It helps you decide where you want to plant your roots in the widely spread system.
New Zealand
New Zealand is one of the emerging destinations for nurses. Those who are willing to learn under the British education model should consider studying in New Zealand. The country follows research-based teaching methods that provide broad opportunities for new discoveries and learnings. After completing your education, the chances of finding leadership roles in the healthcare sector are high in New Zealand as compared to other countries. One of the main reasons for this is the small population of the country.
Australia
Continuing to be famous among the international students, Australia has a high scope of opportunities for nurses. Along with a beautiful landscape, the country also offers feasible study options for IENs who want to settle abroad. Nursing in Australia is a well-paid profession where registered nurses earn an average salary of AU$59,085.
Source: Payscale.com
Check the Language Requirements
It is important to submit a proof of English language proficiency unless you come from an English-speaking country. The basic purpose of fulfilling the language requirements is to make sure that as an immigrant, you are well-versed with the local language of the area. If you belong to a non-English speaking country then you have to take an exam falling under The International English Language Testing System (IELTS).
IELTS is a popular proficiency test and helps in assessing your English skills for higher education and global migration. According to British Council, "IELTS assesses your English skills of reading, writing, listening and speaking. It is designed to reflect how you will use English at study, at work, and at play, in your new life abroad".
Exemption from IELTS: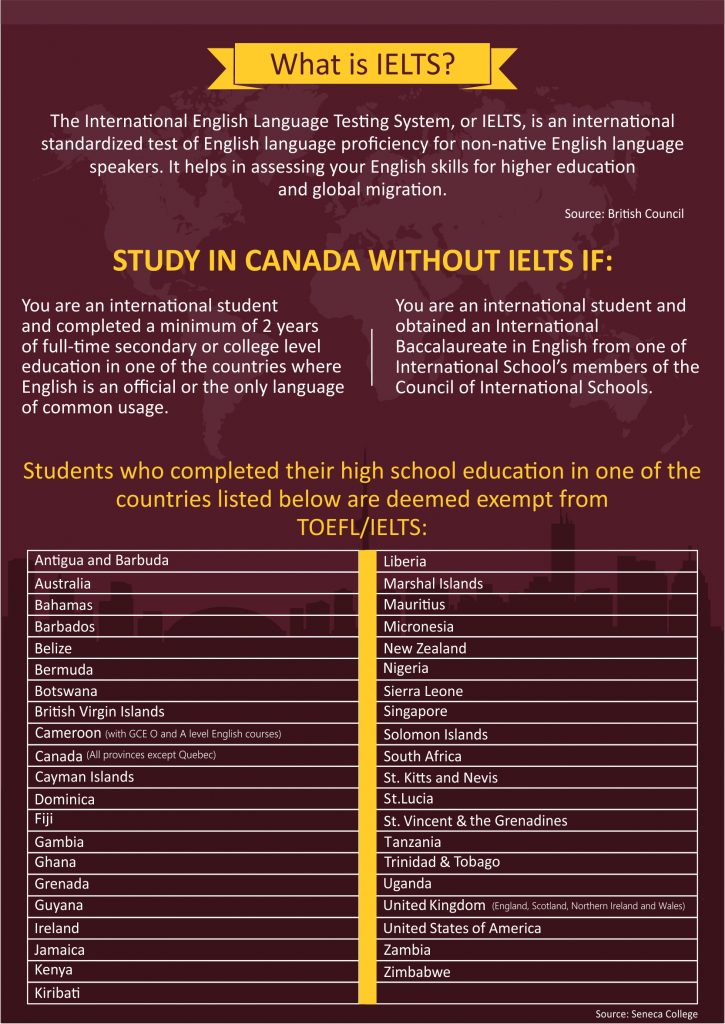 The requirement for IELTS varies depending upon your country of origin and the country you want to apply for. There is an exemption from IELTS if you belong to an English speaking country and want to apply for a study program in Canada. Mentioned below are the conditions that exempt a candidate from submitting IELTS score for Canada:
• International students who completed a minimum of 2 years of full-time secondary or college level education in one of the countries where English is an official or the only language of common usage
• International students who obtain an International Baccalaureate in English from one of the International Schools' members of the Council of International Schools.
Visa Requirements
When planning for higher study, you must check if you fit the bill for visa requirements of the country of your choice. When you apply for higher study in countries like Canada, New Zealand and Australia, there is a certain visa category that facilitates learning in recognized institutions. You may also keep an active check as sometimes visa options and requirements are subject to change. In order to stay updated, check the relevant foreign embassy site for information about the specific country you are planning to relocate to.
Cost of Living
One of the important determinants of choosing a new country is the cost of living involved. Day-to-day living can be expensive from your home country if you are moving from a developing nation to a developed one. However, if you're studying a nursing course in Canada then survival is relatively easier. Provinces like Ontario have affordable study and living options for Internationally Educated Nurses (IENs).
After assessing the factors mentioned above, you should make the final call of moving abroad.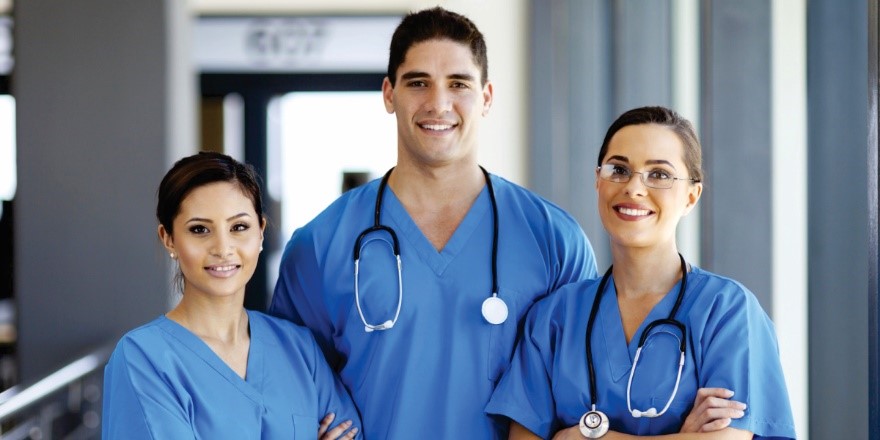 Nurses, always remember that a life of luxury in a foreign land requires risks and sacrifices in the beginning. Initially, you're going to have unanswered questions and the purpose of your life might remain a mystery but you must never give up. Just focus on what you want and how bad you want it, only then you will make a difference.