Graduate Certificate in Chronic Disease Management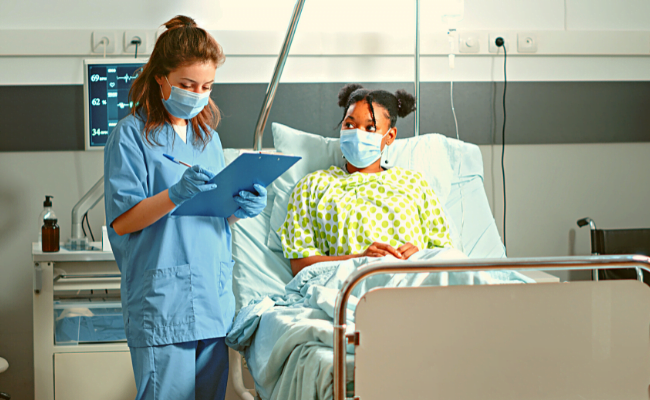 This eight-month graduate certificate program provides nurses with specialized training related to the prevention and management of chronic diseases, which impair everyday physical and mental functions and reduce the ability to perform daily activities. As a graduate of this program, you will be well-equipped to manage patients with chronic health conditions. You will acquire the skills to manage conditions, create individualized care plans, educate patients on self-care and assess their condition.
Program Status

Accepting Applications

Registration Fee
*Registration fee is non refundable.

Tuition Fee
*Tuition fee is subject to change.
Program Status

Accepting Applications

Registration Fee
*Registration fee is non refundable.

Tuition Fee
*Tuition fee is subject to change.
Study at Seneca Polytechnic College
Evidence-Informed Practice
Professional Practice Standards
Advanced Skills and Health Assessment
Pharmacology
Pathophysiology
Coronary Care I
Semester 2
Coronary Care II

Cardiac Rehabilitation
Trauma Informed Care
Health and Healing
Clinical Practicum
Applicants must have completed a Degree in Nursing and should be registered with the Nursing Council of their country of education.
IELTS requirement of minimum 6.5 bands overall or OET C +.
IELTS is not required in case the candidate is from an English speaking country.
– Acute care hospitals
– Long-term care facilities
– Retirement care facilities
– Community health-care centers
– Coronary care units
– Medical units with telemetry
– Post-operative cardiac surgical units
PROGRAM LEARNING OUTCOMES:
Practice chronic disease management in a safe and ethical manner, by complying with Canadian health care system regulations and organizational policies.
Apply the concepts of chronic disease management and evidence-based practices to ensure the delivery of comprehensive care to patients living with a chronic disease.
Use tools, strategies and available resources to assess patient's conditions and respond to environmental, physical and psycho social stress or affecting self and others.
Design individualized plans to provide patients with optimal person-centered and family- centered care.
Plan interventions to modify patient's behavior and lifestyle to support patients in self- managing their chronic disease.
Communicate chronic disease self-management plans for patients by collaborating with members of the inter professional health care team and the wider health care community.
Evaluate chronic disease interventions and patient outcomes to support modification of individualized plans.
Disseminate chronic disease management information for promotion of health, wellness, and disease prevention, and inclusive-community building to a variety of audiences.
Engage in ongoing professional development to enhance the practice of patient care and chronic disease management.