Why do you think the health education experts recommend continuing education for nurses in Canada? There's not one but a myriad of far-reaching advantages of enrolling in specialized nursing programs overseas. The exclusive nursing programs have been designed to help internationally educated nurses optimally utilize the vast knowledge that they have acquired over several years.
Nursing is not just a profession in Canada per se, it's more like a network bridge that connects the best healthcare professionals from around the world to work for humanity.
Interestingly, Canada has emerged as a nation with a range of nursing programs for highly skilled and competent registered nurses from the Asia Pacific, Africa & American regions to reach the pinnacle of success.
Making a name in the health industry is difficult because coping up with the challenges isn't easy. Registered Nurses have a major role to play in the lives of patients. They can either make or break their experiences of healthcare services.
After the doctors, when the patients are sent under nurses' supervision, they can't feel aloof and gloomy under any circumstances. The patients could be from diverse regions therefore, registered nurses need to connect with their patients well.
The exclusive nursing programs enable nurse practitioners to take up the most complex challenges with ease whether it is to care for patients from foreign lands, or finicky clients, or operate using the most advanced medical equipment.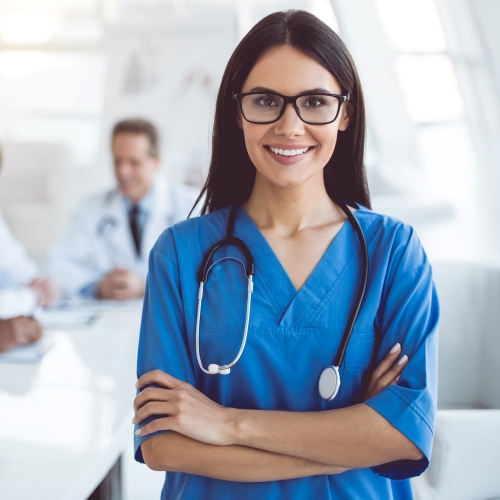 Enrolling in a specialized nursing program at a reputable nursing institute in Canada has the following advantages.
Wages are increased manifold as compared to the present salary offered in the nursing profession in other countries.
Nursing students learn professionalism and ethics at Canadian nursing schools to attend to different types of patients from around the world.
The nursing careers of Canadian nurses are backed up by safe working environments in one of the best hospitals in the world.
Being a part of the top economies of the world, Canada attracts numerous participants every year. In addition, it has humble connections with the rest of the countries across the globe.
The current nursing workforce combining public health nurses and privately working clinical nurses is nearing requirement therefore, a huge demand for nurses is prevailing in Canada.
Canada is known to have one of the best education standards. The nursing institutes here offer avenues for nurses to help them update their skills on different grounds be it learning about the general nursing tricks to becoming coronary nurses, oncology nurses, geriatric nurses, critical care nurses, pediatric nurses, dialysis nurses, nurse practitioners, treating chronic illnesses, curing health and safety issues, becoming nurse educators, and excelling at academics to developing leadership qualities.
All in all, studying abroad at reputable nursing schools, colleges, and universities can help you exceed your expectations. Nursing degrees or specific nursing programs open up new opportunities for internationally educated nurses and surely, act as a ladder you need to attain success in your nursing career.
What is the best specialization in nursing?
While there are many different specializations within the nursing field, one could argue that medical-surgical nurses have the most important job. Medical-surgical nurses are the backbone of the medical profession.
They are the ones who have the medical knowledge and skills to care for patients with a wide variety of conditions. They are also the ones who are on the front line of care, working with patients and their families daily.
In addition, medical-surgical nurses also play a vital role in educating other nurses and medical professionals about best practices for patient care. For all these reasons, medical-surgical nurses are considered to be some of the best in the business.
RN Specialties: Specialized Nursing Fields
There are many nursing specializations to choose from when studying at nursing schools in Canada. A Clinical nurse specialist (CNS) provides expert care and support to patients with chronic or complex health conditions.
Family nurse practitioners (FNPs) provide primary and preventive care to families and individuals of all ages. Both of these specializations are in high demand in Canada, and there are many opportunities for RNs with these credentials. Nurses with a specialization in geriatrics, oncology, or palliative care will also find plenty of job openings in Canada.
These specialties are all in high demand due to the aging population and the increasing number of cancer diagnoses each year. Whatever nursing specialization you choose to study, you'll be sure to find plenty of job opportunities in Canada.
Critical care nursing is a branch of nursing that deals with patients who are critically ill or injured. Critical care nurses work in a variety of settings, including hospitals, trauma centers, and burn units. They provide care for patients of all ages, from infants to the elderly. Critical care nurses must be able to think quickly and make decisions under pressure.
They must be able to handle highly emotional situations and provide comfort and support to patients and their families. Critical care nursing is a demanding field, but it is also a very rewarding one. Critical care nurses have the satisfaction of knowing that they are making a difference in the lives of their patients.
Critical care nursing is a relatively new field, but it has quickly become one of the most important nursing specialties. Nursing professionals in this field often work closely with other members of the healthcare team, such as doctors and pharmacists, to ensure that their patients receive the best possible care. Critical care nurses play a vital role in the healthcare system, and they are often the difference between life and death for their patients.
PEDIATRIC nursing
A pediatric nurse is a registered nurse who provides health care for infants, children, and adolescents. Pediatric nursing is a unique and rewarding career that offers many challenges and opportunities. Pediatric nurses work with children of all ages, from newborns to teenagers. They provide preventive care, diagnose and treat illnesses, and promote healthy lifestyle choices.
In addition, pediatric nurses work closely with families to support them through the challenges of parenting. If you are interested in a career in nursing, consider becoming a pediatric nurse. You will have the opportunity to make a difference in the lives of children and their families. Those who choose this rewarding career will find themselves caring for some of the most vulnerable members of society: our children.
Trauma Nursing
Trauma nursing is a specialized area of nursing that involves caring for patients who have suffered from a traumatic event. A trauma nurse works in emergency departments, trauma centers, and sometimes in other areas of the hospital such as the intensive care unit.
Registered nurses within this field of specialization must be able to rapidly assess a patient's condition and provide necessary medical care. Trauma nurses must also be able to effectively communicate with other members of the healthcare team and provide emotional support to patients and their families.
It is a demanding field, but it can also be very rewarding. Trauma nurses often develop close relationships with their patients and their families and see firsthand the difference that they can make in someone's life.
Mental health nursing is a nursing practice that focuses on the treatment and care of patients with mental illness. Mental health nurses work in a variety of settings, including hospitals, clinics, nursing homes, public health agencies, community mental health centers, and private practices. They provide direct patient care, as well as support and education to patients and their families. Mental health nursing is a challenging and rewarding career, and there are many opportunities for nurses to make a difference in the lives of their patients.
If you are interested in pursuing a career in mental health nursing, there are a few things you should know. First, nursing jobs in this field are expected to grow much faster than the average for all occupations over the next decade. This growth is due to the increasing prevalence of mental illness, as well as the growing recognition of the importance of mental health care.
Second, most mental health nursing jobs require at least a bachelor's degree in nursing. Acquiring a nursing diploma within this specialization could be a bonus. However, some positions may require a master's degree or higher. Having an associate degree or doctoral degree would make your profile more attractive to future employers.
Finally, mental health nursing can be a very demanding job, both emotionally and physically. It is important to be prepared for the challenges that come with this type of nursing. If you are up for the challenge, then a nursing career in mental health could be the right choice for you.
Public health nursing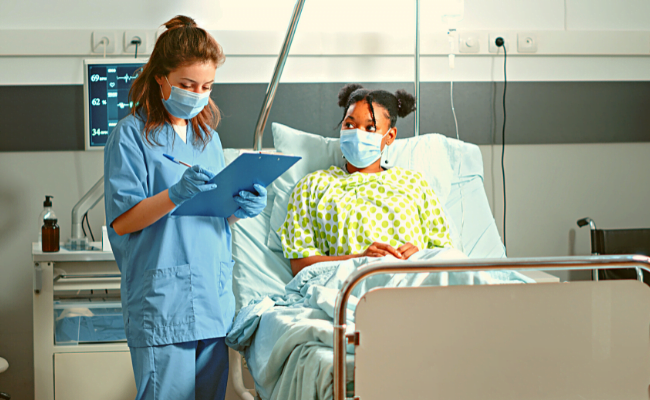 Public health nurse is a vital part of the public health care system. Registered nurses from this specialization play a critical role in promoting and protecting the health of the public through education, prevention, and early detection and treatment of disease.
Public health nurses work in a variety of settings, including hospitals, clinics, community centers, schools, and public health departments. They are often the first point of contact for people seeking medical care, and they play an important role in educating people about preventive care and health promotion. public health nurses also provide direct care to patients, including those with chronic illness or terminal illnesses.
In addition to their clinical work, public health nurses also conduct research and develop policy recommendations to improve the public health system. As the need for public health services continues to grow, public health nurses will play an increasingly important role in ensuring that the public has access to quality care.
Options to Pursue The Specialized Nursing Fields
Nursing Degree
A nursing degree can open the door to a rewarding career in the medical field. By providing compassionate care and support to patients, nurses play a vital role in the health care system. With a nursing degree, you will be prepared to work in a variety of settings, including hospitals, clinics, and long-term care facilities.
You will also have the opportunity to specialize in a particular area of nursing, such as pediatrics or geriatrics. In addition to clinical work, many nurses also pursue careers in education or research. With a nursing degree, you will be prepared to make a difference in the lives of others.
Nursing Diploma
The nursing diploma is a two-year program that provides students with the skills and knowledge necessary to become registered nurses. The program includes coursework in anatomy and physiology, microbiology, and pharmacology, as well as clinical rotations in hospitals and other healthcare facilities. Upon completion of the program, graduates are eligible to take the NCLEX-RN exam, which is required for licensure as a registered nurse. The nursing diploma is a popular choice for students who are interested in a career in nursing, as it provides them with the necessary training and experience to begin their careers.
With the nursing shortage expected to continue, the demand for qualified nurses is expected to continue to grow. As a result, nursing diplomas are likely to remain in high demand.
Master's degree
A Master's Degree in Nursing can open up a world of opportunities. With advanced coursework in subjects like anatomy and physiology, pharmacology, and pathophysiology, nurses who earn a Master's Degree are well prepared to take on leadership roles in the healthcare field.
In addition, many nursing programs offer specialization tracks that allow students to focus their studies on areas like pediatrics, geriatrics, or critical care. As a result, nurses with a Master's Degree are in high demand by employers. In addition to opening up new career opportunities, a Master's Degree can also lead to higher earnings.
Nurses with advanced degrees typically earn more than those with only a bachelor's degree, and they are also more likely to be promoted to management positions. For all these reasons, a Master's Degree in Nursing is a great way to further your career in the healthcare field.
For further discussions, feel free to contact INSCOL Canada and give wings to your dreams.